Tips for Easy Depositing at Play2Win Casino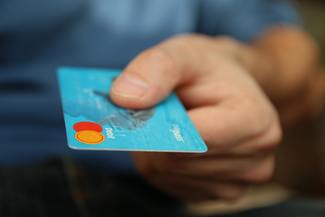 At Play2Win Casino, the safety and security of our players is a top priority. That's why our banking platform goes beyond industry requirements to provide one of the safest and most efficient payment processing methods available in the online gambling community. Whether you're depositing at Play2Win or making a withdrawal, we'll help make the transaction a smooth and trouble-free experience.
We work with multiple currencies to eliminate extra hassles or fees associated with currency exchange. Players from Europe, South Africa, Australia, or the US can always process transactions in their home currency. We also accept British pounds for residents of the UK. All of these transactions are handled in the cashier area of our website. You'll need to register for a Play2Win account and log in to the website before you can visit the cashier. Once you've done that, it should only take a couple of minutes to make your first payment and start playing.
Before you can enjoy USA bonus promotions, you'll need to set up your preferred payment method in the cashier settings. We accept Visa, MasterCard, and American Express to fund your account. Players in the US, as well as some other countries, may have difficulties making payments this way. Many banking institutions block transactions to online casinos. Another option is to make your deposit using a prepaid voucher. These vouchers are bought in advance and then presented to the cashier whenever you would like to make a deposit. If none of these methods work for you, give our support team a call and we'll help you find a viable alternative.
Withdrawing at Play2Win is just as easy as it is to make a deposit. Simply visit the cashier and request the amount you would like to withdraw. There aren't as many options for withdrawals and neither choice provides you with an immediate payment. A wire transfer is the most popular method. This option goes directly into your bank account, but may take up to 10 days to process. You can also request a paper check. When you request a check, it will take us anywhere from 5 to 21 days to get it into your hands. If you're depositing or withdrawing at Play2Win, the process is guaranteed to be simple, fast, and painless. At Play2Win, we want to make sure all of our players have a safe and secure way to play.