Enjoy Bingo Games Online at Play2Win Casino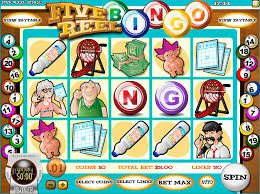 Here at Play2Win Casino, we know that bingo is one of the most-played, well-loved and social games that has ever been created. In fact, people in the USA often flock to local halls once or more per week to buy in on the action and get a shot to take home a significant cash prize. However, we know that not everyone has the time or even the ability to drive across town, and we also know that millions upon millions of Americans have discovered the sheer convenience that the internet has brought into their homes. That's why we're proud to offer several different types of bingo games online fpr desktop and mobile devices.
There are three primary versions of this game that venues host, and these are the 90-, 80- and 75-ball variants. No matter which one is chosen, the idea is still the same: to be the first to create a predetermined pattern by marking the numbers that are pulled from a real or virtual hopper. Now, in the United States, 75-ball is the most common type that is found in halls around the country. The cards likely look familiar to most people; they consist of a total of 25 squares divided into a five-by-five grid with a free space marked in the center. In this version, there are 75 total balls in the hopper and numbers will continue to be called until one or more people have created the pattern.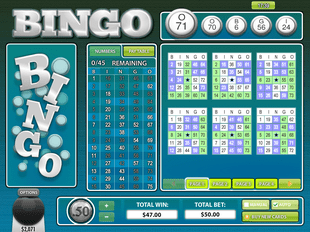 Something else that is so amazing about our venue here at Play2Win is that we offer several different casino promotions to explore bingo. In most bingo games online, individuals are required to daub five numbers in a horizontal, vertical or diagonal line. In a few cases, they may be required to completely cover their cards in order to win the prize. Our website offers these patterns plus a few others that are rarely seen in establishments like this. Our customers may be required to complete a circle, daub all four corners, make a triangle, or even form a heart before they well be allowed to click 'Bingo!'. Then, they'll receive their prizes as well as plenty of congratulations from the room.