The BestPay Affiliate Program Can Earn Extra Income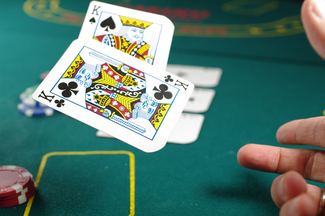 Play2Win Casino affiliates have the potential to earn quite a bit of money simply by employing some simple online marketing strategies. If you already have a website - or even if you're considering the notion of starting one - then the BestPay affiliate program might be right for you. Since the establishment is powered by Rival Gaming, this means that even the American audience is a great demographic and this is good news for those living in the US who are looking into earning a passive income. We anticipate plenty of growth in future years, and we're inviting those who want to help us grow to help themselves to a share of our profits.
Everyone who participates in the BestPay affiliate program will have the opportunity to earn up to 50% of the revenue that their referrals generate in our establishment for as long as they remain members and continue making deposits! Negative balances are zeroed out at the end of every month, meaning that they won't carry over and affect your earnings in the future. In fact, you can even earn by recruiting new affiliates; you'll get 5% of the revenue that is generated by their referrals, too! We offer all of the latest payment methods, and with exciting minimum and maximum withdrawals, there's no reason why you shouldn't participate!
If you're wondering if you have what it takes to succeed, rest assured that you do. Our staff is comprised of a group of incredibly talented professionals who want nothing more than to see you help our company grow. We offer banners, logos and links to our site that you can place on your websites, and we also offer excellent reporting and analysis tools that will help you see exactly how you're faring. We offer customer support for each of our affiliates, as well, and this means that we're always here to give you tips, a pep talk, or more ideas to help you along. For more information, just visit our website and follow the links to download details in PDF format. We're always willing to welcome new recruits.